Your Forecaster Today is :  Coming soon!!!
Today is:       Information Updated:    EDT
 * Refresh the page for the latest information *
                    SEVERE Weather Message Board 

 
When severe weather threatens, turn to 
the Krenzer Marine Weather Team!!
Weather Factors Behind the Forecast
  My Weather Forecast
      Covering the Sodus Point NY and Surrounding Areas    
Days
Sky
Precipitation
Snowfall
Winds
Temps
Alerts
Ton

Mainly Clear 
 
 
 
  
 
Sat

 
 
 
 
 
 
Sun

 
 
 
 
 
 
 Mon
 
 
 
  
 
 
 
Tue
 
 
 
 
 
 
 
  Wed
 
 
 
 
 
 
 
       WINTER STORM
Impact Center       
* Storm Type:   No storms are currently forecasted for the area.
* Areas Affected:
* Forecasted Time Frame:
** Red highlighted areas show current threat level.

PRECIPITATION IMPACT

Level 1: Minor  - Total snowfall of less than 6 inches and/or a small coating of ice.
Level 2: Moderate - Total snowfall of 6-12 inches and/or less than 1/4 inch of ice.
Level 3: Major  - Total snowfall of 12-24 inches and/or 1/4 to 1/2 inch of ice.
Level 4: Extreme  - Total snowfall of 24-36 inches and/or 1/2 to 3/4 inch of ice.
Level 5: Crippling  - Total snowfall of 36+ inches and/or 3/4+ inch of ice. 
TRAVELING IMPACT

Level 1: Slick spots
Level 2: Widespread slippery roads. Caution Advised!
Level 3: No Unnecessary Travel Advised!!
Level 4: Near impassable roads. No Travel Advised!!!
Level 5: Roads are closed!!!!

POWER OUTAGE IMPACT

Level 1: No real power problems expected.
Level 2: Isolated
Level 3: Scattered
Level 4: Widespread
Level 5: Most people will be without power at some point.

VISIBILITY IMPACT

Level 1: Not an issue
Level 2: Reduced at times
Level 3: Frequent whiteouts
Level 4: Blizzard conditions, unable to see roads or landmarks
                                           My Marine Forecast
Covering the Nearshore Waters of Lake Ontario 
MARINE WEATHER RETURNS ON APRIL 1, 2011
 Zone 1: Inrondequoit Bay to Fair Haven NY
   Zone 2: Fair Haven to St. Lawrence River NY  
Days

Symbol Icon

Winds

Zone 1

Waves

Zone 1

Winds

Zone 2

Waves

Zone 2

XXX


 

 

 

 

 

XXX

  

 

 

 

 

 

XXX

 

 

 

 

 

 
                      

M

arine  Weather  Symbols

  Red light indicates stay off the waterways!

   Yellow light indicates caution is advised 

   Green light indicates nice boating conditions expected
            Lake  Ontario  Nearshore   Live  Webcams 
                                 Sodus Point - Viewing Lake Ontario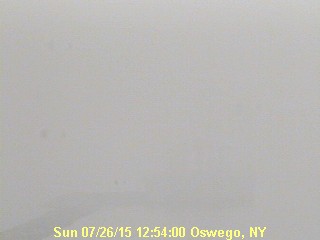 Oswego Harbor - Viewing Lake Ontario
Webster - Viewing Lake Ontario
                   LIVE Doppler Radar WSYR TV 9 Syracuse New York
            Current Watches, Warnings and Advisories
Definitions: 
WATCH: A Watch tells you that conditions are favorable and there is a pretty good chance that the event will occur somewhere within the Watch area. When a Watch is issued, begin making preparations for the upcoming weather event. Listen to your local media to know when warnings are issued. Watches are intended to heighten public awareness of the situation.
WARNINGS: A Warning means that a certain weather event is IMMINENT. Measures should be taken to safeguard life and property IMMEDIATELY!!
ADVISORIES: Advisories are issued when events are expected to remain below the warning criteria, but still will cause significant inconvenieiences.  
About Us
Krenzer Marine is the only marina in the entire area with their very own in-house weather forecasters with nearly 37 years of experience. We make our own forecast and monitor weather conditions closely with our state of the art equipment and our live Krenzer Marine Sky View Weather Radar. We will try our best to update this forecast as often as we can, but there will be times we simply cannot. Our forecast generally covers the inland areas of Wayne, Monroe, Northern Cayuga, and Oswego Counties in the State of New York and the nearshore waters of Lake Ontario from Rochester NY to the St. Lawrence River NY. Remember weather can change in a matter of seconds, so be aware of your surroundings at all times!! Krenzer Marine is not held responsible for changes in the weather that are simply unforeseen.  Any users of this site should have the understanding that any information found on this site can change in a matter of minutes without notice and should be taken as guidance only.
Sincerely,
Chief Forecaster Jack Matthys
Forecaster Chuck Reckard